Race to get your order in
Need some hand holding?
No problem. We've done this a really long time!
Stressed about ordering? Chill out! We have you covered.
We work with you as a team
We promise you will be Happy Campers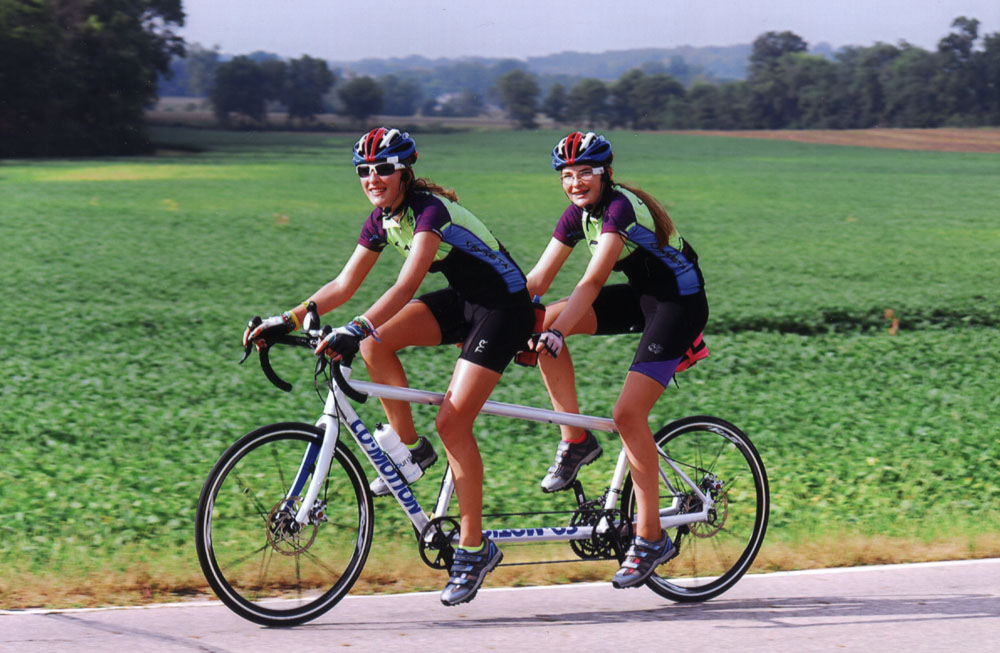 You will look good on your new ride!
Need us to sweeten the deal? We will, just ask how!
TANDEM BIKE -
DEPOSIT
---
$2,000.00
You get way more than just a tandem when ordering direct from Precision Tandems. Order now and receive 30 years and 250,000 miles real world experience encompassing many models and conditions backed by decades of mechanical expertise. Our assembly and after the sale support is unparalleled. No 'sales guy' has anything close to offer. Under certain conditions we are able to offer Free Shipping and Free Assembly, and in most cases no sales tax is collected. Rather assemble it yourself? ...just ask. We have the potential of literally saving you hundreds of dollars.
Let's ship, reserve, or build a new Co-Motion tandem for you!

Yes we are fully staffed and operating during the coronavirus outbreak, and we absolutely can process your orders and ship them during this time.
Get a head start on your new tandem bicycle order right here, the speediest route to making your own Co-Motion tandem a reality. Several tandems are in stock while others are on the way or well into the manufacturing process, awaiting your color and option decisions. Still considering which model or options are right for you? Don't worry! Just email us what you have in mind, as best you can, and we'll help you sort out the rest. Our Co-Motion customer service specialist will contact you to help with every detail of your dream tandem.
We will coordinate order details and the delivery and assembly of your tandem with you. Check out each bike model for pricing, specifications, and options. Your order may qualify for Free Shipping! No tax is collected on shipments or deliveries outside of KS.
Let us know some information such as; which model are you looking at? Size and Color preferences? Any options you'd like to add? Prefer Pickup or Shipping? Once submitted, our Co-Motion tandem specialist will contact you to help with all the details.
Email Us at precisiontandems@gmail.com
Benefits of ordering direct from Precision Tandems include 30 years and 250,000 miles actual tandem riding, of several models, under various conditions, and decades of tandem mechanical experience. Our after the sale support, if ever needed, is unparalleled.